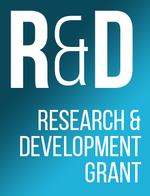 September 5, 2023
A+ Berry receives $300,000 R&D Grant for Innovative Research Projects
Lincoln, Nebraska | September 5, 2023: A+ Berry, a market leader in creating innovative and delicious antioxidant drinks, announced that the company has received $300,000 R&D Grant for Innovative Research Projects. Upon successfully launched its first product, AroJuice, under the support of a $100,000 R&D Phase I Grant from the Nebraska Department of Economic Development, the company has received a $300,000 R&D Phase II Grant from the Department for developing and launching 3 new innovative antioxidant products. This R&D grant is a critical support to A+ Berry, which enables the company to continually develop more innovative antioxidant drink and ingredient products, and strengthen its leadership in this market segment.
The 3 new products to be developed include AroConcentrate, AroWine, and AroPowder, all based on Midwestern superfruit Aronia berry. AroConcentrate is a freeze-concentrated natural antioxidants that targets to the sports nutrition market. The company is testing this product with performance nutrition team and athletes at the University of Nebraska-Lincoln, aim to reduce inflammation, resolve muscle soreness, speed up post-workout recovery, and enhance immunity of athletes. AroWine is a premium non-alcoholic red wine by mimicking regular wines with aronia juice and ingredients down to molecular level, which targets to the rapid growth non-alcoholic wine market. AroPowder is a high antioxidant and dietary fiber ingredient upcycled from aronia pomace. Its versatile functions include as natural colorant, antioxidant, inhibitor of lipid oxidation, and prebiotics have attracted food, pet food, nutraceutical, and cosmetics companies to test it.
A+ Berry is collaborating with the Food Processing Center at the University of Nebraska-Lincoln to develop these products, and partially based on a licensed technology by NUtech Ventures at the university. 
"We are very excited and greatly appreciate this grant support from the Nebraska Department of Economic Development. It undoubtedly will strengthen the product portfolio and competitiveness of A+ Berry, enable the company to be a leader in value-added and sustainable processing of aronia berries in the United States", Dr. Changmou Xu, Co-Founder and CEO of A+ Berry, stated. "The successful completion of these innovative research projects will bring high value products to our customers, and also provide substantial benefit to other related businesses in the ecosystem, meanwhile help develop a sustainable Aronia berry industry in the Midwest".
A+ Berry expects to launch the 3 products within 2 years, with AroConcentrate to be ready for the market as soon as early 2024. Previously, A+ Berry launched its first product AroJuice in January 2023, which has been sold to customers in over 20 states across the country.       
About A+ Berry
A+ Berry is a BIG 10 Food Tech company founded in 2021 at the Nebraska Innovation Campus by food scientist Dr. Changmou Xu and Dr. Xiaoqing Xie with the University of Nebraska-Lincoln's Food Innovation Center. The mission of A+ Berry is to improve human health through innovative and delicious antioxidant drinks that utilize cutting-edge food technologies and the top-ranked super fruit aronia berry, and bring positive impact to the Midwestern Agriculture. A+ Berry is an alumnus of NMotion and gener8tor, a well-known startup accelerator in the Midwest, and a partner of the American Aronia Berry Association.
For more information, visit aplusberry.com. To arrange a press interview, please contact cxu@aplusberry.com.